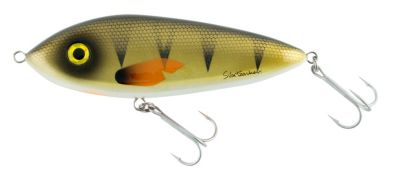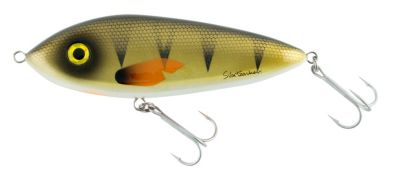 Details null
http://www.abugarcia-fishing.co.uk/abugarcia-bait-hard-bait/svartzonker-mcjerk/1454324-0300.html
McJerk is a super easy glide bait developed for tough pike and predatory fishing. McJerk can be used with any kind of gear when jerked or twiched dances it side to side wit a nice belly roll. And on straight retrieve it swims in wide S curves. It has short flashes on the sink/drop.
Easy to fish
Developed for pike and predator fishing
Can be fished in different ways
A real killer for large predators!
Svartzonker McJerk
Quick-Select
View model specifications

Zoom

View model specifications

Zoom

View model specifications

Zoom

View model specifications

Zoom

View model specifications

Zoom

View model specifications

Zoom

View model specifications

Zoom

View model specifications

Zoom

View model specifications

Zoom

View model specifications

Zoom

View model specifications

Zoom

View model specifications

Zoom

View model specifications

Zoom

View model specifications

Zoom

View model specifications

Zoom

View model specifications

Zoom

View model specifications

Zoom

View model specifications

Zoom

View model specifications

Zoom

View model specifications

Zoom

View model specifications

Zoom

View model specifications

Zoom

View model specifications

Zoom

View model specifications

Zoom

View model specifications

Zoom

View model specifications

Zoom